Portugal: Douro, Serra da Estrela & Porto
Explore Portugal's gorgeous northern region.
Visit three fabulous locations in Northern Portugal with this amazing deal to Douro, Serra da Estrela and Porto!
What's Included?
All flights and connections
Accommodations for your destinations
Why we love this deal:
Explore Portugal's gorgeous northern region: 2 nights Douro Valley, a wine region recognized as a UNESCO World Heritage Site, 2 nights in the mountains of Serra da Estrela and 3 nights in charming Porto.
Head north to explore the stunning Douro Valley (a UNESCO World Heritage Site) stopping at the many "Quintas", wineries, orchards and vineyards along the way tasting the Port and DOC Douro wines, olive oil, almonds and honey that are produced in the region.
Take a leisurely drive into Pinhão and cross the Douro river towards Peso da Régua to take in the breathtaking 360° views of the landscape, often considered one of the most beautiful roadways not only in Portugal, but in the world, as it sits right alongside the riverbed so you're at the same level as the water
Spend a few nights taking in the breathtaking views of the Serra da Estrela mountain region, perfect for hiking or even skiing in the winter months.
With a rich historical and cultural heritage, charming neighborhoods, tasty Port wines, and romantic riverside views, Porto is a city that begs to be discovered; explore the city's UNESCO World Heritage historical center, visit the emblematic monuments, Baroque churches and towers and pop into the famous Livraria Lello, one of the world's most beautiful bookstores.
Breakfast may be included during your stay, depending on the accommodation selected.
Please note:
Itinerary is also available by train! Please reach out to our Customer Support team for further information.
Itinerary
1
Day 1
Arrival in Porto & Drive to Douro
Arrival in Porto. Drive to the Douro Valley (take the N222, 60 miles, 97 km, approximately 1h15). Check in at the hotel in Douro Valley. Highlights: Casal De Loivos Viewpoint, Abelheira Viewpoint, São Salvador do Mundo Viewpoint.
Day 2
Free day for personal activities (Douro)
Drive to Pinhão for a Douro River boat cruise tour. For the afternoon, we suggest a visit to a winery: Quinta da Pacheca, Quinta da Roêda, Quinta das Carvalhas, Quinta de La Rosa, Quinta do Crasto, Quinta do Panascal, Quinta do Seixo, Quinta do Valado.
2
Day 3
Check out from Douro & Drive to Serra da Estrela
Check out from Douro Valley and drive to Serra da Estrela (101 mi/164km, approximately 2h30). Suggestion for the day: Linhares da Beira – Seia – Loriga – Covilhã
Day 4
Free day for personal activities (Serra da Estrela)
Take the day for snow activities.
or
Take the following itinerary: Covilhã – Penhas da Saúde – Lago do Viriato – Vale Glaciar do Zêzere – Manteigas – Poço do Inferno – Manteigas
3
Day 5
Check out from Serra da Estrela & Drive to Porto
Check out from the hotel in Serra da Estrela and drive to Porto (118 mi/ 191 km). We recommend taking a stroll around downtown Porto and having a "francesinha" for lunch/ dinner accompanied by Portuguese wine. Highlights include: Bridge D. Luís I, Ribeira, Livraria Lello, Torre dos Clérigos, Majestic Café.
Day 6
Free day for personal activities (Porto)
Visit Aveiro: Situated between the sea and the ria (estuary) and criss-crossed by a network of channels, it is no wonder that Aveiro is often referred to as "The Venice of Portugal". Visitors can cruise the water-filled landscape of Aveiro aboard moliceiros (these slim, colorful boats used to be used by locals to collect algae and seaweed), or hop on a "BUGA" bicycle to cruise the flat streets of the city. Marvel at the beautiful Art Nouveau architecture that marks the city along the main channel. Visit Aveiro's many museums dedicated to its history, art and architecture.
Day 7
Free day for personal activities (Porto)
Drive to Guimarães (33 mi/ 54 km, approximately 40 minutes). Guimarães is known as the "Cradle City" of Portugal, since it was here that the first King of Portugal, D. Afonso Henriques, was born. Associated with the formation of Portugal, the historic center of Guimarães was classified as an official World Heritage Site by UNESCO. The city is remarkably well-preserved, and its rich heritage and history is demonstrated by the graceful iron balconies, granite balconies and porches, manor houses, arches connecting narrow streets, floor slabs smoothed by time, towers and cloisters that abound everywhere the eye can see. In this city, for a moment, it seems as if you stepped back in time to a medieval setting, where nobility built jaw-dropping villas, like the Casa Mota Prego, the Palácio de Vila Flor, do Toural and many others--all of which give Guimarães a unique and awe-inspiring atmosphere. Highlights in Guimarães: Palace of the Dukes of Bragança, Guimarães Old Town, Guimarães Castle, Citânia dos Briteiros.
Day 8
Free day for personal activities (Porto)
Check out from the hotel in Porto. Return flight home.
*itinerary presented is a suggestion and the length of stay may vary. All tours are suggestions unless clearly stated.
About the Destination:
Serra da Estrela
The Serra da Estrela is the highest mountain range in mainland Portugal and an excellent destination for anyone interested in exploring Portuguese nature and the countryside. Reaching over 1,990 meters (6,529ft) high, most people get to the top via car, but many like to trek parts of the mountain on foot. Dotted with charming villages and covered in breathtaking natural landscapes, this part of Portugal is full of unique culture and unparalleled sights. Green meadows, rocky peaks reaching high into the sky, lagoons mirroring the vastness of the mountains, glacial valleys, and blankets of white snow during cooler seasons. This Bio Reserve invites you to take a long walk into its magnificent mountains. Depending on the timing of your visit, you can venture into one of the marked walking routes, off-road BTT routes which leave Covilhã and Fundão, hit the slopes for a day of skiing or you can venture into climbing the ghost wall of the Zêzere glacial valley or Covão da Ametade.
Douro Valley
With three World Heritage Sites recognized by UNESCO, there is no shortage of reasons to visit the Douro Valley, one of the most stunning landscapes in all of Portugal. Following the river Douro upstream, you reach the Alto Douro Wine Region. This is a land of traditions, a place of enchantment and mysticism, a great stretch of land where Nature reigns in perfect harmony with the inhabitants that have shaped the valley slopes and organized the land into vineyards. Each of these vineyards can be accessed by winding roads that pattern the landscape. There has been evidence of wine production for more than two thousand years in the region but it was only in 1756 that the Demarcated Douro Region was created and wine production in the region was organized and became internationally recognized.
The course of the Douro river winds through the valley, carving its way through the rock and rushing towards the sea. The construction of dams has made the river navigable and nowadays cruise liners are a common sight. In the wine region, the train follows the Douro river along with the majority of its stretch, giving its passengers a privileged view of the stunning landscape.
Porto
The New York Times says: "From its stunning Beaux-Arts station to its cool bars serving Porto's signature drink, this charming city combines the best of old and new." Porto is indeed a city of endless charms that combine a rich history, old buildings covered in colorful azulejos (hand-painted tiles), modern architecture, a picturesque riverfront, and a high-spirited atmosphere that celebrates the joy of life.
Built along the hillsides overlooking the mouth of the Douro river, Porto is a registered UNESCO World Heritage Site, home to the Porto wine, produced exclusively in the Douro Valley. Portugal's second-largest metropolis has many interesting places to visit and things to do. Go on a boat cruise on the Douro River and marvel at its stunning landscape. With an outstanding urban landscape and a 2,000-year history, what a great place to wander around its alley-woven medieval city center. Visit the extravagant baroque churches and stroll along Ribeira with its picturesque houses and lively atmosphere. Admire one of the most beautiful libraries in Europe- Livraria Lello.
Protect your trip
Travel insurance available in the payment step.
Reward points discount: -$
0
.00
Notice: Estimated price per person based on 2 adults in a double room.
Need help booking?
Mention the Ref. #3544 and let us know your questions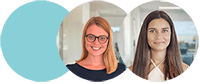 Request to Customize This Package
Inovtravel is a member of ASTA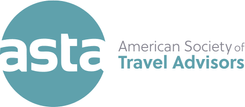 Protect your trip
Travel insurance available in the payment step.
Continue in another device
Trust the Local Experts
Hassle-free Experience
Full Support
Save Time & Money
Frequently Asked Questions
Contact us
Have questions?
Contact our Support Team
Every day:
09:00 AM
to
01:00 AM
Portugal: Douro, Serra da Estrela & Porto