Portugal by Train: Porto & Lisbon
For 7-Nights: Discover Portugal's main cities in one seemless adventure.
Visit two of Portugal's bustling riverside cities: the historical Porto city combined with cosmopolitan Lisbon!
What's Included?
All flights and connections
Accommodations for your destinations
Private: Porto Hotel - Train Station
Private: Transfer Lisbon Train Station - Hotel
Train: Train Ticket from Oporto to Lisbon
Why we love this deal:
Seamless Travel: Enjoy the convenience of seamless transportation between Porto and Lisbon via a scenic train ride allowing you to sit back, relax, and soak in the country's picturesque landscapes.
Start in the Vibrant City of Porto: Indulge in the famous francesinha and embark on a delightful boat cruise along the majestic Douro River, treating your senses to stunning views.
Then, Lisbon: Continue your adventure to the vibrant capital city of Lisbon, known for its colorful neighborhoods, cobbled streets, and awe-inspiring monuments like the Jerónimos Monastery.
The Perfect Blend of Heritage & City Life, combining seamless train travel, vibrant city exploration, rich cultural heritage, and mouthwatering culinary delights in one unforgettable journey.
Customizable: Add more nights to your stay or even local excursions.
Please note:
Private transfers are included between your Porto hotel and the Porto train station, as well as between the Lisbon train station and your Lisbon hotel.
The itinerary is also available by car! Please reach out to our Customer Support team for further information.
Itinerary
Airport transfers are included upon arrival and departure.
Suggestion for the day:
Unforgettable moments await as you take a leisurely stroll through downtown Porto. Make sure to treat yourself to the famous "francesinha" for lunch or dinner, perfectly complemented by a glass of exquisite Portuguese wine.
Highlights:
D. Luís I Bridge
Explore the Historic Ribeira District
Visit the Livraria Lello Bookstore
Ascend the Tower of Clérigos
Majestic Café
Day 2
Free Day for Personal Activities
Suggestion for the day:
Visit the Douro Valley: Unleash your senses as you embark on an unforgettable journey to the Douro Valley. Marvel at the splendor of the Douro River, witness the harmonious coexistence of nature and vineyards, and relish in the rich history of winemaking that has shaped this remarkable region.
Day 3
Free Day for Personal Activities
Suggestion for the day:
Visit Guimarães & Braga: Two captivating cities in northern Portugal, beckon with their rich heritage and vibrant atmosphere.

In Guimarães, known as the "Birthplace of Portugal," immerse yourself in medieval history as you wander through its well-preserved historic center. Explore the imposing Guimarães Castle and step back in time at the Palace of the Dukes of Braganza.
In Braga, a city steeped in religious heritage, be mesmerized by ornate baroque churches, including the famous Bom Jesus do Monte Sanctuary. Discover the ancient Roman ruins at the Roman Baths of Maximinus, and wander through picturesque squares adorned with elegant architecture.
Embark on a picturesque train journey from Porto to Lisbon, traversing scenic landscapes and witnessing the seamless blend of history, culture, and natural beauty along the way. (approx. 3.35 hours)
Suggestion for the day:
Once you've settled in, stroll around Lisbon's vibrant districts (Chiado, Baixa, Belém & Bairro Alto).
Highlights:
São Roque Church
São Pedro de Alcântara Garden
Ruins of Carmo Church
Santa Catarina Viewpoint
Luís de Camões Square
Torre de Belém
Mosteiro dos Jerónimos
Pastéis de Belém
Augusta Street
Terreiro do Paço
Santa Justa Lift
Day 5
Free Day for Personal Activities
Suggestion for the day:
Explore Sintra: Experience the crown jewel of Lisbon's tours, a multi-award-winning and best-selling adventure that will leave you breathless. Travel along the scenic Marginal Avenue, discover the elite charm of Cascais, and witness the dramatic views from Cabo da Roca.
Day 6
Free Day for Personal Activities
Suggestion for the day:
Évora Wine Tour:

Embark on a captivating one-day voyage through the UNESCO World Heritage city of Évora, immersing yourself in a mosaic of culture, history, and traditions.
Highlights:
Roman Temple
Romanesque-Gothic Cathedral
São Francisco Church
Chapel of Bones
University of Évora
Day 7
Free Day for Personal Activities
Suggestion for the day:
Visit the Berlengas Archipelago:

In the western region of Portugal lies a true treasure, the Berlengas Archipelago, one of the country's most exquisite and paradisiacal destinations. Recognized as a UNESCO Biosphere Reserve, this archipelago is a sanctuary for nature lovers. Among its treasures, Berlenga Grande stands out, a pristine island untouched by modernity.
*itinerary presented is a suggestion and the length of stay may vary. All tours are suggestions unless specifically stated.
About the Destinations:
Porto
The New York Times says: "From its stunning Beaux-Arts station to its cool bars serving Porto's signature drink, this charming city combines the best of old and new." Oporto is indeed a city of endless charms that combine a rich history, old buildings covered in colorful azulejos (hand-painted tiles), modern architecture, a picturesque riverfront, and a high-spirited atmosphere that celebrates the joy of life.
Don't miss:
Museu de Arte Contemporanea and Casa da Musica
Sé Cathedral, Church of Santa Clara, São Francisco Church
D. Luis Bridge, Torre dos Clérigos.
Lisbon
On the same trip you will visit the the Portuguese capital, Lisbon, where you are sure to have a great time. Lisbon is a city rich in history, architecture, culture and entertainment. It is a historical capital with a modern and vibrant atmosphere. In your stay in Lisbon, you will surely enjoy strolling on the black and white mosaic cobblestone sidewalks, large boulevards and quaint alleyways while feeling enticed by the city's many street-side cafes and delicious aroma of coffee and pastries.
Some of the highlights and places to visit are:
UNESCO World Heritage Sites: Mosteiro dos Jeronimos and Torre de Belém
Elevador de Santa Justa, Gulbenkian Museum
Take a day trip to Sintra and visit its fairy-tale palace- Palacio da Pena
Enjoy also a melodic and typically Portuguese fado show in one of Alfama's Fado Houses accompanied by an elegant glass of Portugal's outstanding wine. Of course, a trip to Lisbon would not be complete without a taste of its famous pastries, Pastel de Belem and pastel de nata. Lisbon is a city for all the senses.
Protect your trip
Travel insurance available in the payment step.
Reward points discount: -$
0
.00
Notice: Estimated price per person based on 2 adults in a double room.
Need help booking?
Mention the Ref. #6445 and let us know your questions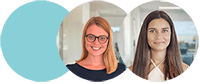 Request to Customize This Package
Inovtravel is a member of ASTA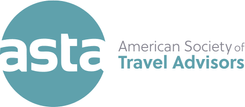 Protect your trip
Travel insurance available in the payment step.
Continue in another device
Trust the Local Experts
Hassle-free Experience
Full Support
Save Time & Money
Frequently Asked Questions
Contact us
Have questions?
Contact our Support Team
Every day:
09:00 AM
to
01:00 AM
Portugal by Train: Porto & Lisbon