Porto & Minho: A Road trip to Unwind
Embark on a customizable road trip to Arcos de Valdevez and Porto.
Get ready to witness the awe-inspiring beauty of Arcos de Valdevez, the rich wine culture of Minho, and the vibrant city life of Porto!
What's Included?
All flights and connections
Accommodations for your destinations
Why we love this deal:
Discover Scenic Landscapes and a New Charming Village: Immerse yourself in the tranquility of Arcos de Valdevez, where historic stone bridges and lush surroundings create a magical atmosphere perfect for unwinding and connecting with nature.
Two Steps Away from Peneda-Gerês National Park: Get lost in the stunning wilderness of the Peneda-Gerês National Park, with its majestic mountains and cascading waterfalls.
Stay at Ribeira Collection Hotel: Indulge in luxury and comfort at the renowned Ribeira Collection Hotel in Minho. Experience world-class amenities, personalized service, and stunning views of the vineyards and surrounding countryside.
Porto's Historic Charm: Discover the captivating city of Porto, where ancient architecture, such as the Clérigos Tower and Livraria Lello, blends seamlessly with modernity. Stroll along the Douro River and take in the city's vibrant energy.
Flexibility and Freedom: With the convenience of having a rental car included, you'll have the freedom to explore at your own pace, making spontaneous stops along the way and creating personalized memories.
Make This Trip Your Own: We believe in making this trip uniquely yours, so you can add more nights, local experiences, or even additional destinations in between – and leave all the planning to us.
Please note:
The itinerary is available also by train! Please reach out to our Customer Support team for further information.
Itinerary
1
Day 1
Arrival in Porto & Drive to Arcos de Valdevez
Upon your arrival in Porto, pick up your car rental and embark on a scenic 1-hour drive covering approximately 100km/62 mi to reach the charming destination of Arcos de Valdevez. Arrive in Arco de Valdevez and settle into your cozy accommodation (Ribeira Collection Hotel).
Suggestion for the day:
Take a leisurely stroll through the charming village, known for its historic stone bridge and lush surroundings.
Enjoy a delicious traditional dinner at a local restaurant.
Day 2
Free Day for Personal Activities
Suggestion for the day - Peneda-Gerês National Park Exploration:
After a hearty breakfast, venture into the stunning Peneda-Gerês National Park.
Explore the breathtaking natural beauty, with its majestic mountains, cascading waterfalls, and serene lakes.
Hike through scenic trails and encounter the local wildlife.
Return to Arcos de Valdevez for a relaxing evening.
Day 3
Free Day for Personal Activities
Suggestion for the day - Minho Wine Region:
Depart for the Minho Wine Region, known for its vineyards and excellent wines.
Visit local wineries, learn about the winemaking process, and indulge in wine tastings.
Enjoy a delightful lunch paired with regional delicacies.
Return to Arcos de Valdevez and spend the evening at your leisure.
2
Day 4
Check out from Douro & Drive to Porto
The scenic drive to Porto is approximately 1 hour, covering a distance of 102 km (63 mi). Enjoy the beautiful journey as you make your way to this charming destination.
Suggestion for the day:
We recommend taking a stroll around downtown Porto and having a "francesinha" for lunch/ dinner accompanied by Portuguese wine.
Highlights :
Bridge D. Luís I

Ribeira

Livraria Lello

Torre dos Clérigos

Majestic Café.
Day 5
Free Day for Personal Activities
Suggestion for the day:
Drive to Guimarães (33 mi/ 54 km, approximately 40 minutes). Guimarães is known as the "Cradle City" of Portugal since it was here that the first King of Portugal, D. Afonso Henriques, was born. Associated with the formation of Portugal, the historic center of Guimarães was classified as an official World Heritage Site by UNESCO. The city is remarkably well-preserved, and its rich heritage and history is demonstrated by the graceful iron balconies, granite balconies, and porches, manor houses, arches connecting narrow streets, floor slabs smoothed by time, towers and cloisters that abound everywhere the eye can see. In this city, for a moment, it seems as if you stepped back in time to a medieval setting, where nobility built jaw-dropping villas, like the Casa Mota Prego, the Palácio de Vila Flor, do Toural and many others--all of which give Guimarães a unique and awe-inspiring atmosphere.
Highlights in Guimarães: Palace of the Dukes of Bragança, Guimarães Old Town, Guimarães Castle, Citânia dos Briteiros.
Day 6
Free Day for Personal Activities
Suggestions for the day:
Explore coastal Porto: Foz do Douro, Matosinhos, Senhor da Pedra.
Visit Aveiro: Situated between the sea and the ria (estuary) and criss-crossed by a network of channels, it is no wonder that Aveiro is often referred to as "The Venice of Portugal". Visitors can cruise the water-filled landscape of Aveiro aboard moliceiros (these slim, colorful boats used to be used by locals to collect algae and seaweed), or hop on a "BUGA" bicycle to cruise the flat streets of the city. Marvel at the beautiful Art Nouveau architecture that marks the city along the main channel. Visit Aveiro's many museums dedicated to its history, art and architecture.
*itinerary presented is a suggestion and the length of stay may vary. All tours are suggestions unless specifically stated.
About the Destinations:
Arcos de Valdevez
Arcos de Valdevez is a charming town nestled in the historical province of Minho, in the district of Viana do Castelo, northwest Portugal. Known for its tranquillity and natural beauty, this small town is situated in the Alto Minho region and sits on the banks of the Vez River, at the foot of the glorious Peneda-Geres National Park. Arcos de Valdevez is a treasure trove of experiences waiting to be discovered. From exploring the rugged beauty of the Peneda Gerês National Park to soaking in the charm of the old town, there's something for everyone. The town is also a perfect weekend getaway destination, offering group experiences that let you delve into the local culture.
Porto
According to The New York Times, Porto seamlessly blends the past and the present, with its remarkable Beaux-Arts station and trendy bars where you can enjoy the city's famous drink. Indeed, Porto is a city of infinite allure, intertwining a rich heritage, ancient buildings adorned with vibrant azulejos (hand-painted tiles), contemporary architecture, an idyllic riverfront, and a lively ambiance that exudes the zest for life.
Protect your trip
Travel insurance available in the payment step.
Reward points discount: -$
0
.00
Notice: Estimated price per person based on 2 adults in a double room.
Need help booking?
Mention the Ref. #10028 and let us know your questions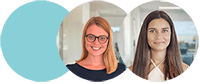 Request to Customize This Package
Inovtravel is a member of ASTA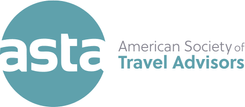 Protect your trip
Travel insurance available in the payment step.
Continue in another device
Trust the Local Experts
Hassle-free Experience
Full Support
Save Time & Money
Frequently Asked Questions
Contact us
Have questions?
Contact our Support Team
Every day:
09:00 AM
to
01:00 AM
Porto & Minho: A Road trip to Unwind